GN Solids Control just got another repeated order on decanter centrifuge and shaker from one Middle East client. Although the oil price is still very low, many drilling companies are stilling drilling, anyway, if you drilling then you can make money. On the same time, you need to think about to use a very good equipment to do the work and save cost.
GN Solids Control manufactures over 300 set decanter centrifuges and 500 sets shale shakers every year, most of which are using in the oversea market. Thousands of successful projects have been proved to be worth use GN Solids Control equipments and drilling waste management systems.
As one branch company locates in Houston, TX, USA, GN Solids America LLC has one warehouse which keeps many shakers, decanter centrifuges and cutting dryers in stock. This project is made due to GN Solids America has these equipments in stock and can be arranged for delivery immediately. This Middle East client came to GN Houston warehouse and checked those decanter centrifuges and shakers before make the final purchase order.
1. GNLW363 Decanter Centrifuge
This is the star products made by GN Solids Control, with the treating capacity of 130 GPM, excellent rotating bowl made of duplex stainless steel, screw propeller edges are covered with hundreds pieces of tungsten carbide tiles. Many large companies are also using GN Solids Control decanter centrifuges such as Shell, Baker Hughes and Halliburton etc.
One VFD control cabinet is also used; all those parameters such as the bowl rotating speed, and differential speed etc can be changed easily on the HMI.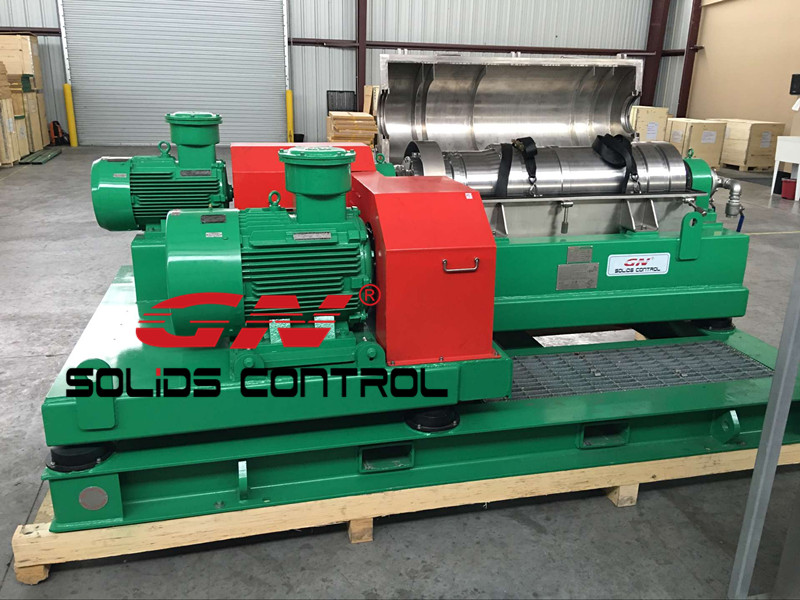 2. GNZS594 shale shaker
GNZS594 shaker is using USA made Martin vibration motors for long time usage, large thickness metals are using to make the shaker deck in order to have a better linear motion. There are 4 pieces shaker screens fixed on one 594 shaker. Shaker screen size is the same with Mi-Swaco mongoose.