GN Solids America LLC now has many shale shakers in stock. As one of the famous solids control and drilling waste management manufacturers, GN Solids Control is well known in North America. With the opening of GN Solids America LLC in 2014, GN Solids brands name is getting to known by more and more professionals.
GN has a large warehouse located in Houston, TX. Houston is a oil and gas city, many famous drilling companies and energy companies have headquarters or branches in Houston. Every year, there is also one large oil and gas show exhibited in Houston.
We're glad to see the oil price is growing since this April. Hopefully, the oil price can keep at a relative high level which should benefits for the economy growth.
There are over 11 sets GN shale shakers and 5 sets mud cleaners (desanders and desilters) stocking in Houston warehouse. GN shale shaker is using world famous vibration motors: one is USA Martin and the other is Italy OLI. Both these motors are working perfectly well and provide a rest assured after sales services for GN shakers.

The one GN has in Houston is GNZS594 shaker, which treating capacity is around 500 GPM. GN shaker working angle can be adjusted conveniently by add some convening mechanical device on one side, ranging from -1 to 5 degree.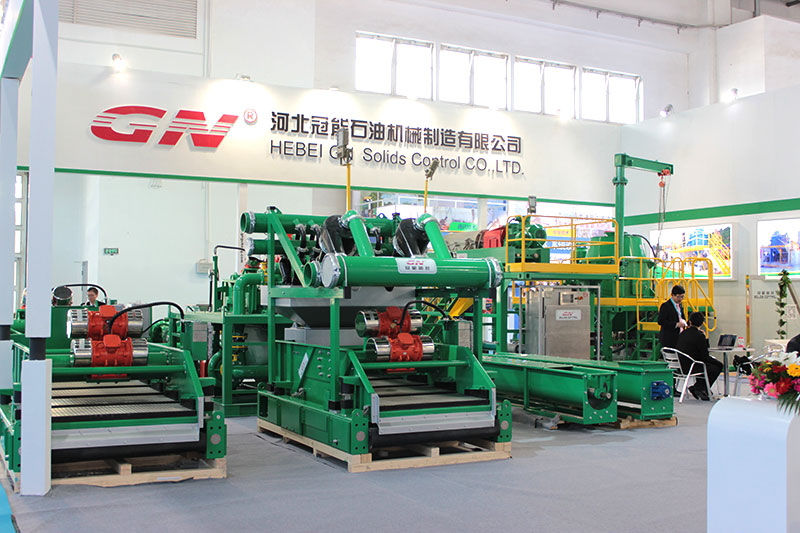 4 panels screens are using in one GNZS594 shaker. Every screen is fixed with two wedges, which can be easily taken out by using hammer. Only one worker can change GN screen by himself compared to other shaker screens they usually demand the cooperation work of two people. Mongoose screens can be also used on GN 594 shaker.
Now GN Solids America LLC has a large promotion policy for shakers and shaker screens. If customers buy some shaker screens from us, we will provide a very competitive price on the shakers. Welcome come to GN Houston warehouse and discuss details.