Recently, we just export one batch of solids control equipment to Middle East. The equipment including some sets shale shaker, some sets mud gun, some sets mud agitator, some sets of centrifugal pump etc.  The entire product is going to Middle East for land rig operation mud system.
Except above equipment, GN Solids Control also have other super star equipment to give high efficiency working performance, and with very lower price.
Decanter centrifuge is necessary equipment working for oil drilling mud system. Most of client will need 2 sets centrifuge for operation. The dual centrifuge system including one set high speed centrifuge for lower gravity solids removal; one set lower speed or middle speed centrifuge for high gravity solids removal; screw pump for feeding the dual centrifuge will be also concluded, as well as telescopic high skid for installation.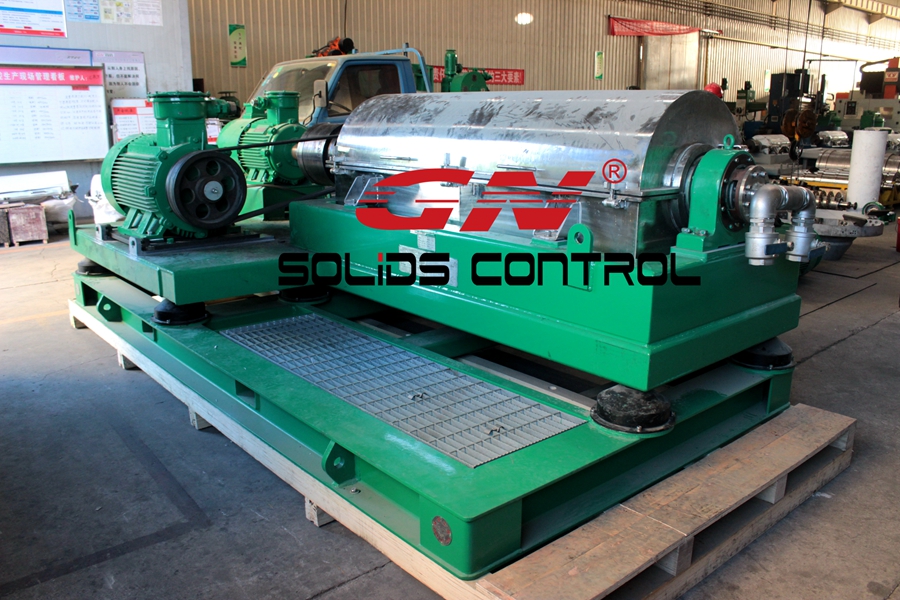 2) Vertical cuttings dryer
Vertical cuttings dryer is to deal with the waste discharge from shale shaker, recycle the valuable drilling fluids and dry the solids. This vertical dryer is very good use for oil based mud drilling cuttings. The OOC can reduce down to below 5%, much convenient for following transportation or next stage treatment.
3) High G drying shaker
If for water based mud, most of client choose High G drying shaker. The performance of High G drying shaker is not that good as vertical cuttings dryer, but much lower purchase cost and maintenance cost. GNZS594HGE-LD HIGH G drying shaker is used in many different drilling rig site. And the high working efficiency performance and less maintenance give good reputation for GN Solids Control. The shaker screen is replacement for SWACO mongoose shaker, composite material. If the client have GN this model shaker and need shaker screen urgently, the client can buy Mongoose shaker screen to mount it on GN shale shaker.
However, we recommend clients to buy some shaker screen in stock for use in advance. Because the price of original Mongoose shaker screen is much higher cost.