GN Solids Control has been designing and manufacturing many sets of drilling waste management systems for global clients. Now GN solids control and drilling waste management equipments are exported to over 60 countries.
GN Drilling Waste Management systems can treat oil base mud, water base mud. It's obvious to know, in order to get a better separating performance we need to treat the oil base mud and water base mud separately. GN waste management systems are composed of cuttings dryer and decanter centrifuge.
The largest advantage of GN cuttings dryer is it can treat with OBM and WBM. For some drilling rigs, in the primary drilling period most of the fluids are water base mud, the oil based mud will be used as the rig drilling much deeper. So only buy one cuttings dryer, you can use it for all the drilling process.
Now many large clients are using GN drilling waste management systems, such as Shell used one whole unit to separate the OBM in the shale gas drilling process. And Baker Hughes is using 4 sets of drilling waste management systems to do their drilling work in extremely cold environment.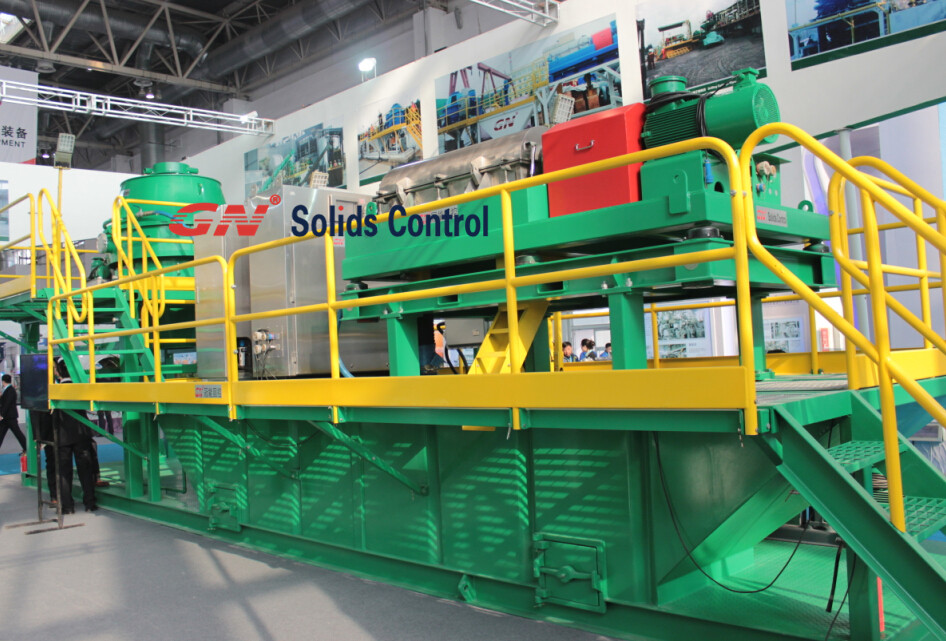 According to the survey made by Shell, oil in the final cuttings treated by GN cuttings dryer will be around 5%, and it will be reached to 3.75% when you feeding with few drilling mud.
Now GN has upgraded our cuttings dryer to the forth version: the rotating speed can reach to 1200 RPM, separating performance is better than the third version. For the decanter centrifuge, GN engineers also gave some creative and practical modifications: mud is feed to the large end of the rotating bowl, some outlets on the screw propeller is added, one flexible bow is fixed on the solids discharge port to avoid block etc.
The standard GN drilling waste management systems can treat with much more solids with a satisfied performance. For further details, welcome to contact us freely by thomas@gnsolidscontrol.com.