GN Solids Control is a Chinese leading manufacturer providing various pumps including shear pump, centrifugal pumps, submersible pump or displacement pumps. All of these pumps are equipped on GN mud recycling systems with different working functions.
1. GN Shear Pump
Shear pump is especially designed for mixing bentonite and polymer to former the active drilling fluid. In order to decrease the mixing time, more and more oil and gas companies are paying great attention to the mixing process. As we all know, the drilling fluids need to be strictly and carefully mixed and sheared in order to have an effective drilling fluids property.
By using GN shear pump, the bentonite and polyer can be dispersed thoroughly in the water. It can help to increase the hydration degree largely. GN shear pump also helps to reduce the use of water by over 15% and reduce the usage of more than 30% bentonite. On the other side, GN shear pump dilutes the high molecular weight polymer largely. GN shear pump provides highly efficient shearing drilling fluids pretty fast.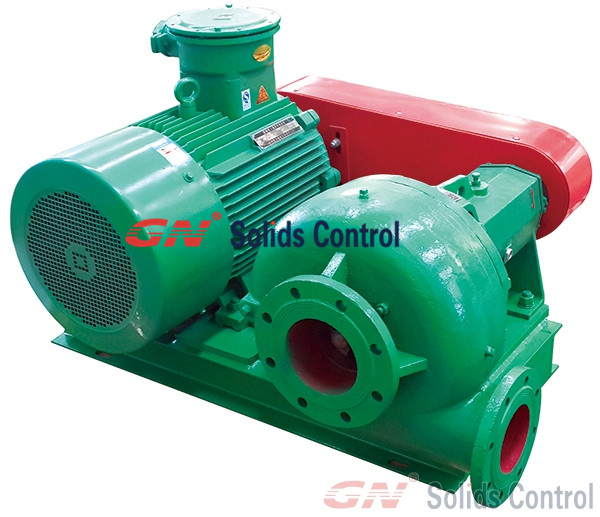 2. GN Centrifugal Pump
Centrifugal pump is mainly used to provide drilling fluids and transfer drilling fluids to different equipments as trip pumps. GN centrifugal pumps are can be used to replace Mission Pumps.
GN centrifugal pump is using mechanical seal which is made of tungsten carbide. All the bearings are using world famous bearings. GN centrifugal pumps can also be used for feeding desander, desilter or some other equipments.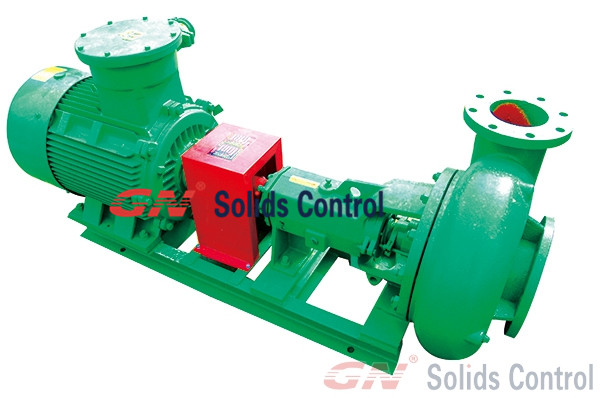 3. GN Submersible Pump
GN submersible pump is used to pump the drilling fluid with large density in a deep tank. The pump is made of wear proof alloy for long time usage.
GN Solids Control also has positive displacement pumps also called screw pumps are also very popular in transfer drilling fluids without agitating or shearing. Welcome to connect with GN Solids America LLC if you need more info.