As the New Year 2016 is coming, GN Solids Control would like to say Happy New Year to you all. Hope all GN friends in the new year will have a happy family and a good heath.
With the New Year 2016 arriving, GN Solids Control is another one year older. GN has growing from a small company to a modern factory which as many certificates such as API, HSE, DNV etc, all of these cannot be completed without the great help and support from GN friends. We'd like to give our since thanks to you all.
In the past 2015, GN Solids Control kept a fast growth although the oil price is sharply cut down from the top 130 usd/barrel to 35 usd/barrel. GN Solids Control equipments and drilling cuttings management systems become the first choice for many large oil and gas clients as they are trying to cut the cost. GN solids control equipments has won many large projects when completing with world famous leading companies. GN shakers, decanter centrifuges and cuttings dryers have been proven to be the best quality products with good separating performance while the price is pretty competitive.
GN Solids Control now has two branch companies: GN Solids America LLC which is located in Houston Texas and GN Solids Russian in Moscow, Russia. With the fast development, GN Solids Control will open another warehouse in Middle East. GN also has some partners working in over 60 countries to provide technical support and after sales service for GN.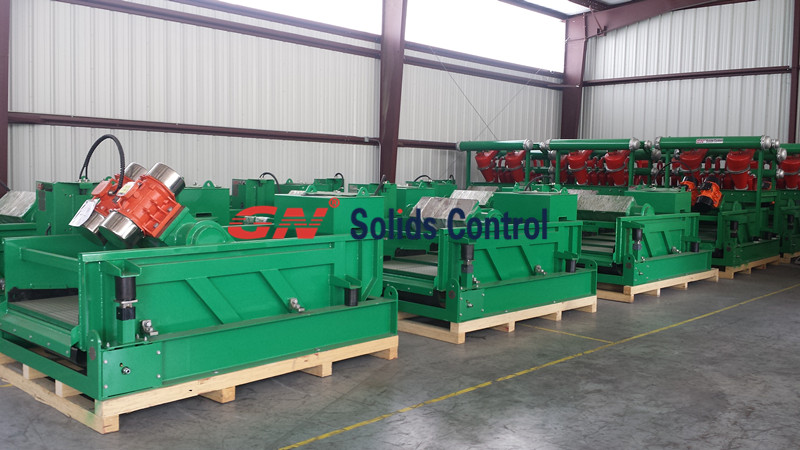 GN Solids America LLC is registered in 2013, and started its real business in 2014. Although GN Solids America LLC is still a fresh company in North America, with the large support from GN Solids Control, now GN Solids America has a large warehouse, which can stock over 20 sets of shakers, mud cleaners, decanter centrifuge and cuttings dryers. All the spare parts for those equipments are also in Houston warehouse for fast delivery.