GN Solids Control has been manufactured thousands of decanter centrifuges since the very beginning. As the leading decanter centrifuge provider, GN Solids Control is only using top quality materials. By word of mouth, more and more customers are getting to know GN Solids Control.
GN Solids Control is an expert to provide solids and liquid separation equipment: decanter centrifuge, cuttings dryer, hi-G shaker etc are all GN core products. GN Solids Control is also good at providing a turn-key solution based on customers' special demands.
GN Solids Control has been selling decanter centrifuges in North America for some years. Many decanter centrifuge manufacturers are using GN decanter centrifuges for separating solids and liquid. Several weeks before, GN Solids Control delivered 2 sets decanter centrifuges for one Canada customer, includes one 22inch rotating centrifuge GNLW553 and one 14inch rotating bowl centrifuge GNLW363.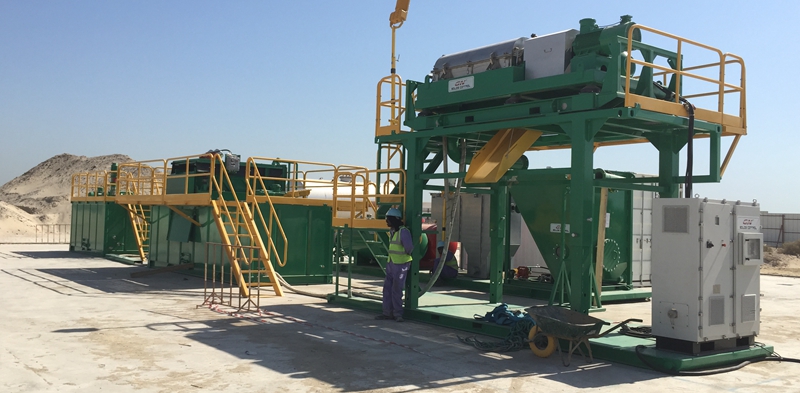 1. GN 22inch Centrifuge
22 inch rotating bowl decanter centrifuge is the second largest one that GN Solids can manufacture. 30 inch centrifuge is also can be provided for larger volume treating.
GN 22 inch centrifuge is using duplex stainless steel 2205 (or stainless steel 2304). In order to have a good wear resistance, GN Solids Control is using tungsten carbide tiles and fixed them along the screw propeller. Solids discharge ports are also protected by tungsten carbide inserts or special ceramic.
On the two ends of the centrifuge, GN Solids Control is using genuine SKF bearing, which is easy to get in North America.
2. GN 14inch Centrifuge
14inch centrifuge is the most common used centrifuge for slurry separating. Treating volume is around 130GPM.
These 2 centrifuges will be used to treat the waste water or soiled slurry. GN Solids decanter centrifuges can also be used to treat oil and gas drilling waste, industrial water treating, hrdro-vac wastes etc.