GN Solids Control just finished the setup of one whole oil slurry treating system for one USA customer several weeks before. This whole treating unit was delivered to Middle East as they had won a project to treat one large oil slurry pit for Chevron.
Now this GN Oil Slurry System was setup and ready for connecting with electricity and water pipes and heating pipes. GN Solids Control sent one Electrician and one Mechanical Engineer to guide customer to setup this oil slurry treating system. GN Solids Control is especially good at manufacturing customized solids control and waste management systems based on customers' special demands. This whole oil slurry treating unit is designed and manufactured after discussed with our USA customer thoroughly. It's especially used to treat large density and high viscosity oil slurry, such as refinery oil, raw oil storage in tank bottom: oil, water and solids can be separated out as a 3 phase treating system.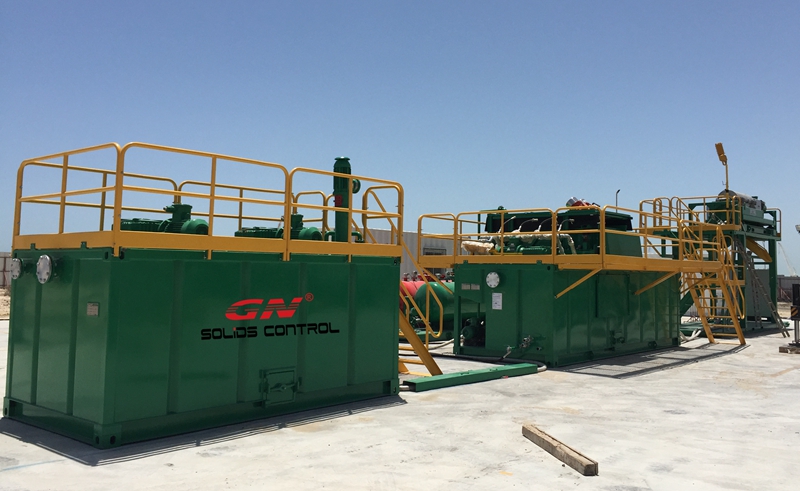 Here are the main treating components in this GN Oil Slurry Treating System:
1. Premix and Heat Tank
Oil slurry can be pumped to the premixing and heating tank with a GN vacuum pump. After treated, the original raw slurry is thinned and has a good running feature.
2. Shaker Tank
Shale shaker is used to eliminate all those large solids. GN Solids Control also manufactures its own shaker screens. Some other replacement screens for Derrick, Mi-Swaco, NOV etc can also be manufactured.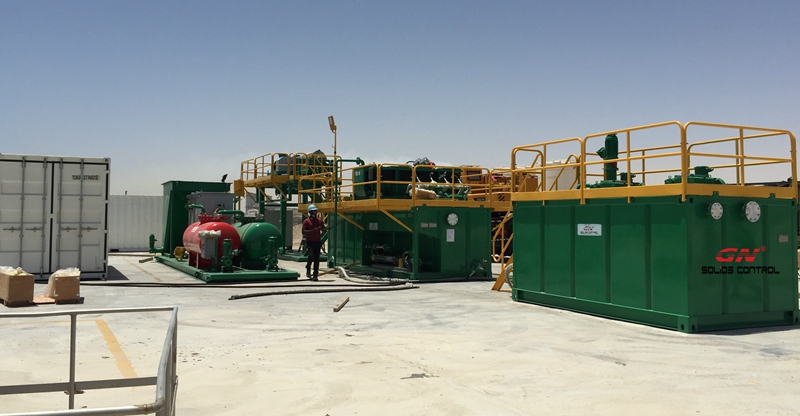 3. Centrifuge
Decanter centrifuge is one key treating equipment to separate those finer particles. GN Solids Control also provides flocculent system in order to separate out those very finer solids.
4. 3-Phase Treating Skid
This 3-pahse treating skid is composed by GN Slant Clarifier, GN Oil &Water Separator and GN Storage Tanks (water tank and oil tank).
More info will be shared after this system running for a while. If you need any oil slurry treating system, feel free to connect with Thomas@gnsolidscontrol.com.