GN Solids Control is a top manufacturer of solids control equipment and waste management systems. As one of the key industries that use GN Solids Control equipment, Oil and Gas area is one of the most widely used one.
GN Solids Control is an expert to provide tailored mud systems based on customers' particular demands. Now GN Solids Control product line includes: shale shaker (or Hi-G force shaker), De-Sander, De-Silter, Mud Cleaner, Decanter Centrifuge and Cuttings Dryer. Besides the above standard treating equipment, GN Solids Control also provides wearable products like shaker screens, hydro-cyclones (4inch and 10 inch )etc. By word of mouth, GN Solids Control won great reputation in the world, and until now customers from over 70 countries are using GN solids control and waste management equipment.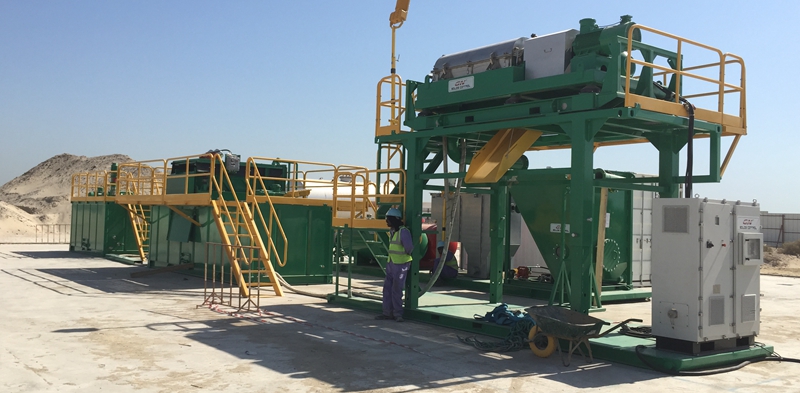 As it's known to all, solids control and waste management equipment need to be explosion proof certificated in order to use in the oil and gas area considering the harmful air or dust in the drilling rig site.
According to ATEX Directive 99/92/EC or ATEX 137 Workplace Directive, it gives us the definition of different levels of dangerous drilling rig site environments. ATEX is classified into ATEX Zone 0, ATEX Zone 1 and ATEX Zone 2, the smaller no it has, the more dangerous it is. So ATEX Zone 0 is the most dangerous classifications which need to be pay great attention.
In many drilling rig sites or workplaces which may produce or contain explosive atmospheres, this is includes explosive air (gases, vapours and mists) and explosive dusts. In order to tell the difference of explosive dusts, ATEX is also classified into Zone 20, Zone 21 and Zone 22.
The explosive air is directly related to drilling rigs, oil & gas platforms as well as storage facilities. So usually when GN provides explosion proof standard solids control and waste management systems to drilling customers, we need to know what explosion proof standard suit for customers.