GN Decanter Centrifuge and Cuttings Dryer In Stock
With the fast development of GN Solids America LLC, GN solids control and drilling waste management equipments are also started to stock in Houston warehouse. GN Solids America LLC is a USA based company, located in 6710 windfern road, Houston, TX 77040. Although GN Solids America LLC is still a new company, GN is getting to known by more and more local oil and gas companies.
GN Solids Control is the first API certified company from China, all of GN Solids Control and drilling waste management equipments are manufactured strictly according to API standard and comply with international standard which help to guarantee the quality of GN products. With these years upgrading and polishing, GN Solids Control and Drilling waste management equipments are getting better and better.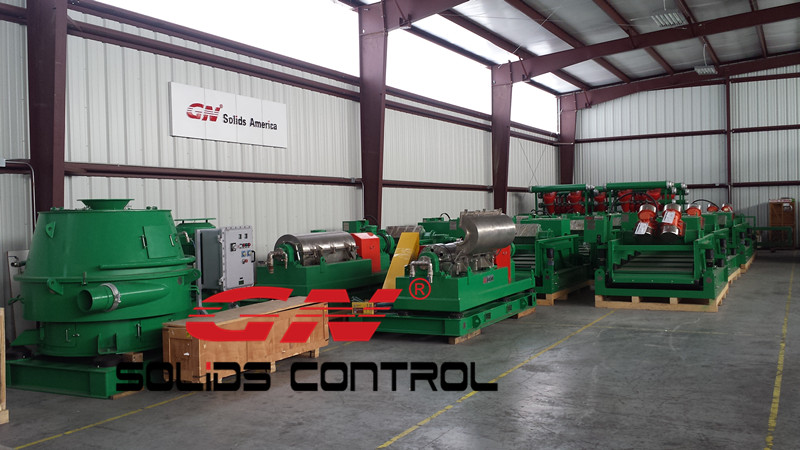 Now GN Solids Houston branch company GN Solids America LLC has may equipments in stock. Decanter centrifuges and cuttings dryers are both can be ship from Houston in a short period. GN Solids Houston company is mainly responsible for stocking equipments and providing after sales service. As GN professional engineers also working in GN Houston office, all of those decanter centrifuges and cuttings dryers will be tested thoroughly when we received them from China.
Besides those drilling waste management equipments, GN Solids America LLC also has many shakers and mud cleaners in stock. Series of spare parts of the decanter centrifuges, cuttings dryers and shakers are also stocking in Houston warehouse.
GN has a wide cooperation with many local companies, some of them are selling GN equipments to their customers. GN also has partners located in Canada and Mexico, which help to provide after sales service on behalf of GN Solids Control.
With the spare effort of GN leading designers, GN decanter centrifuges and cuttings dryers are largely improved every other year. Let's take the centrifuge as an example, there are many large improvements between the first version of GN decanter centrifuge and the current C version centrifuge. C version centrifuge has a larger feeding capacity due to the feeding changing from small end to the large end. The opening on screw propeller also helps to improve the working efficiency if GN decanter centrifuge.