Big bowl decanter centrifuges are getting more and more popular all over the world, Australia, always stay tune on the advanced technology, also a lot of people are interested in the big bowl centrifuge, though the market in down and not everyone have good time these days.
We recently sent two sets of big bowl centrifuges to Australia GNLW553CG.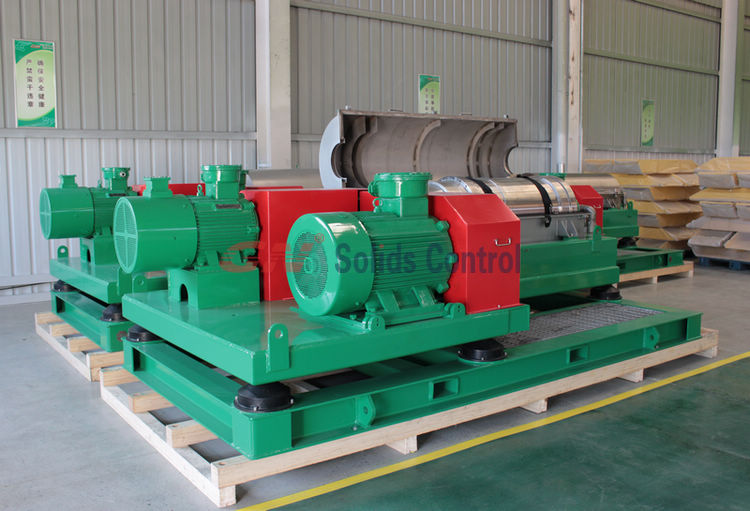 Main features as below:
VFD control panel to achieve stepless bowl speed adjustment to enhance mud treatment performance
Duplex stainless steel SS2205 by centrifuge casting to improve bowl balance,also get better performance on corrosion resistance.
Tungsten carbide tiles protecting the screw conveyor
90kw for centrifuge main drive motor and match 37kw centrifuge back drive motor. Back drive motor connected with 35:1 planetary gearbox to generate industry leading differential speed.
Though different people have different taste on the centrifuge options, big bowl have made a lot of obvious advantages, such as big volume, comparing a series small ones, it takes less space, and saves money, operation cost also getting lower.
As time goes by, not only compact mud system, solids control or drilling waste management equipment will also eventually accepted by more and more Australian client.