Solids control equipment is main business of GN. Since 2014 the year GN funded. GN had developed his own whole series solids control equipment, include shale shaker, mud cleaner ,Decanter centrifuge ,vertical cutting dryer, and also the matched centrifuge pump and screw pump. GN is one of less manufacture that can manufacture the whole set solids control system. As long as we development more and more customer, we are also keep upgrading our equipment and make it can reach most client's requirement, and provide more stable ,more efficiency equipment to customer.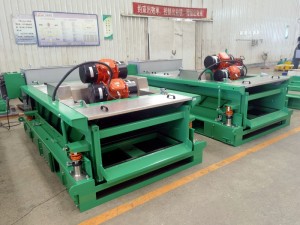 Last week we delivered one shale shaker and one mud cleaner to China drilling company. Compare with normal shale shaker, we added spill proof cover on shaker and mud cleaner. It is not a complex design, but it is very useful for user to keep the clean of jobsite. This cover was manufactured by stainless steel, and has certain corrosion resistance, so it not only can be used for drilling mud treat ,it also can be used to process some special material such as mining sludge. This cove can be uninstalled when client do not use it.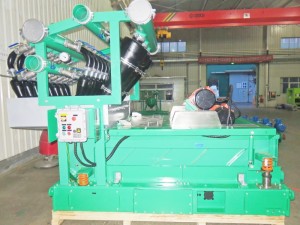 When design this shale shaker, the engineer considered lots factor to convent user when operate this machine. Such as the wedge design to fix shaker screen. The user only need the Ratchet wrench to fasten and wedge to press shaker screen and fix it, it is very quick and high efficiency to replace shaker screen. And also the adjustable shaker deck, user only need to screw the jack-up device in one side of shale shaker, and then can adjust the deck angle from -1~+5°. GNZS-594 model can install the same size shaker screen of mongoose, so the user only can get the shaker screen from GN, but also can find the replacement screen in every where of global.
After the continuous upgrading, the shaker seems no part to improve. If you have demanded on our equipment, welcome to contact us.