GN Solids Control has been working in the area of drilling waste management for many years, we are proud to say GN has leading this industry since the beginning. Until now, GN cuttings dryer and decanter centrifuge are still the most successful and practical products in Chinese market as well as in the foreign countries. Many large clients are using GN solids control and drilling waste management systems, and they give high praise for the good performance. Clients such as Baker Hughes, Shell etc are using GN products for their oil drilling.
For the domestic market, GN solids control and drilling waste management systems are always the first choice when we consider the working performance, product quality and after sales service. GN just provided 3 sets of drilling waste management systems to Sinopec project in Shandong province. These equipments are as follows:
1. GN Vertical Cutting Dryer
Sinopec purchased 3 sets of cuttings dryer GNCD930C from GN. These dryers are especially used for OBM, WBM or SBM treatment. Treating capacity is ranging from 30T to 50T based on the separating materials.
Now GN has upgraded the cuttings dryers to D version, rotating speed of the screen basket is 1200 RPM comparing the former 900 RPM. And the D version cuttings dryer is much more compact than the C version.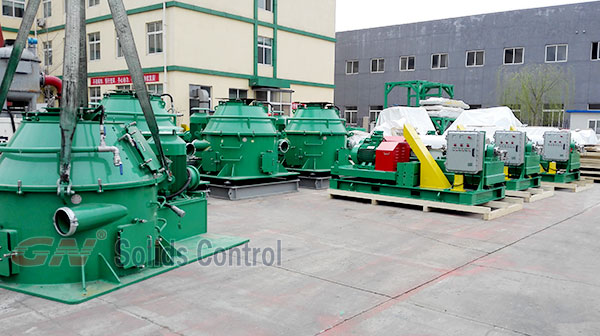 2. GN Decanter Centrifuge
Here they are using GNLW363CG centrifuge with fix speed. GN centrifuge has excellent working performance. All the screw propellers are protected by tungsten carbide tiles which are pretty helpful for anti-abrasion. GN centrifuges are using genuine bearings from SKF which can be used for long time.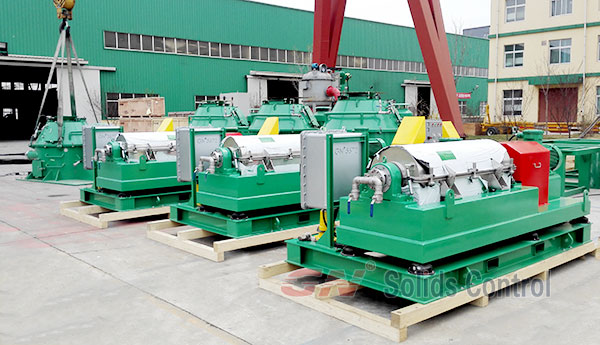 Besides GN363 centrifuge, GN also has some other types of centrifuges in different bowl dimensions. Some are especially used for large treating capacity such as GNLW553 with 22 inch rotating bowl, and some are widely used on diamond drilling or coring drilling area such as GNLW223 centrifuges with 9 inch rotating bowl.
This year GN Solids America will exhibit one D version cuttings dryer and one GNLW553 centrifuge in the OTC show. Welcome to visit our booth if you have time.