GN Solids Control is a decanter centrifuge manufacturer. Every year, GN Solids Control manufactures over 300 sets centrifuges, most of those centrifuges are used out of China. GN Solids Control's customers are widely used in more than sixty countries.
GN Solids Control has many professional engineers who have been working on designing and manufacturing decanter centrifuges for over thirty years. Most of GN valuable feedbacks are used to upgrade our centrifuge. GN engineers are devoted to provide the best centrifuge in the world. As a leading manufacturer, GN Solids Control has many different models for various usages; centrifuges are usually divided into 9 inch centrifuge, 14 inch centrifuge, 18 inch centrifuge and 22 inch centrifuge by the centrifuge rotating bowl size. GN decanter centrifuge is used to treat slurry and separate solids and liquid, there are many outside parameters effect the working performance. Today we would like to introduce our mini 9 inch rotating bowl centrifuge GNLW223, this centrifuge is mainly used for diamond drilling or core drilling slurry separation.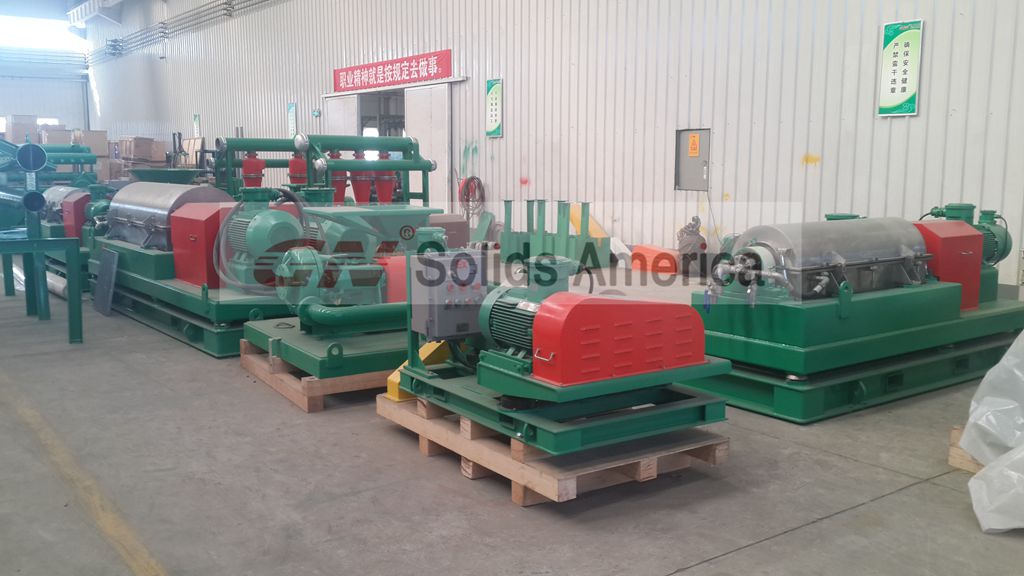 GN Solids Control has provided many sets mini centrifuges GNLW223 in North America in the past several years. This min centrifuge is very popular due to the compact design and excellent working performance. In most of the diamond drilling or core drilling area, land transporting sometimes is not accessible, so shipping by helicopter is most common way. This is only part of the reason that GN decanter centrifuges are largely used.
Treating capacity of GN 9 inch centrifuge is around 26 GPM which can meet most of all the small volume treating needs. GN uses duplex stainless steel to manufacture the rotating bowl. Ceramic discharge ports are also used in the solid and liquid discharge port for long time usage. Now we have 2 set mini centrifuges stocking in Houston warehouse, welcome to have a look!