Every year, GN Solids Control manufactures thousands of solids control equipment and waste management systems for global customers. GN Solids Control has many professional engineers who have been working on solids control and waste management equipment for a long period. Most of GN products are using in oil and gas area, industrial slurry treating area and some other solids and liquid separation areas.
Although the oil price is pretty low, GN Solids Control receives many inquiries on various solids control equipment, here is one prospect we received last year.
We have a government tender for next month and I would like to know if you can quote the following mini mud system, this will be used for water wells, but they already have the well drills.
Mini mud system:
_ At least 450 GPM
_ Solid up to 17.5 "
_ Depth of 150 meters
1. Centrifugal pump
_ Variable speed 0-3000 RPM
_ Capacity of at least 0-500 GPM
_ 4 " hose
2. System screening
_ Capacity 450 GPM
_ To screen 0149 particles millimeters (ASTM E11-61)
_ With hydraulic motor and speed control.
3. Mud Tank
_ 2800 liters.
_ With high strength metal of at least 3/16 "
_ Separate panels and sand traps
4. Mud Pump
_ At least 250 GPM
5. Sand cleaning system
_ Screen of 0.15 micrometres
6. bentonite dispenser
_ hopper for 25 Kilograms.
_ Manual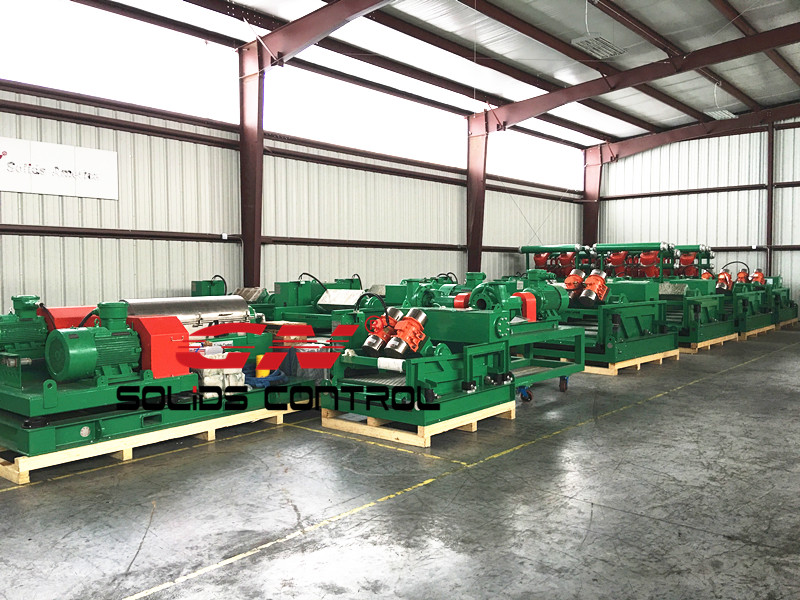 7. Mechanical system
_ Diesel Motor
_ At least 74 Hp @ 2800 rpm
_ Fuel tank 25 gallons (20 hours)
_ Doors locked
8. Control Panel
_ Description lights, indicators
9. Hydraulic system
- Description
10. Trailer
_ electric brakes
_ hydraulic jack
_ spare tire
_ levelers
_ Total weight
11. Hose quick coupling 4 "
GN Solids Control engineer provides all the above equipment, some of them are also stocking in Houston warehouse.