We must admit that Nabors Industry Ltd owns and operates the world's largest land drilling rig fleet and has one of the largest completion services in North America and multiple international markets. Nabors is leading the way in the drilling exploration. GN is honored to work with Nabors drilling company to complete a drilling contract. GN is a passion and active company which export solids control units to all over the world and win an excellent reputation.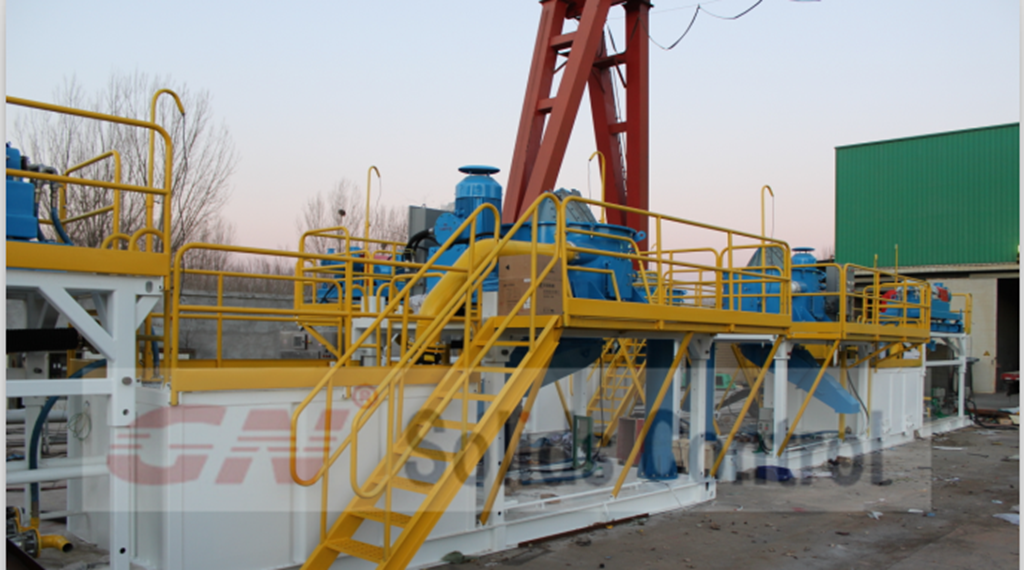 At this cooperation, we did not supply traditional solids control equipment such as shale shaker and mud cleaner. However, we offer drilling cuttings recycle system including the GN advanced decanter centrifuge and efficient vertical cutting dryer. GN professional attitude and high-tech device contribute us to obtain this deal. The general information is displayed below
GN Vertical Drillings Cutting Dryer
GN vertical cutting dryer is able to recycle both water based mud and oil based mud, and oil content is between 3% and 5%. Dehydrate drilling cuttings are capable of meeting with environmental standard to bury or dispose. Flexible operational method can handle with a variety of mud condition. Flushing pump, air knife and other cleaning device installation assure the vertical cutting dryer long term running.
GN Solids Control Decanter Centrifuge
GNLW363 decanter centrifuge is a 14 inch bowl centrifuge and an effective capacity 200GPM. Bowl cylindrical section are made from top quality duplex stainless steel 2205, high standard SKF bearing and ceramic tile protection assure decanter centrifuge continuously working. Explosion proof standard control cabinet and other safe devices guarantee working environment compliance to international safe regulations.
GN Solids control has always been a solids control leader in offering equipment and ser