GN Solids Control is leading solids and liquid separation manufacturer. GN whole product line includes shakers, desanders, desilters, decanter centrifuges and cuttings dryers. GN Solids Control provides standard treating system to meet customers urgent demands, while for those customers have special demands, GN Solids Control also provides customized solutions.
Recently, GN Solids Control has received many inquiries on the dredging slurry treating. In the past, GN Solids provided many slurry treating systems with shakers, desanders and desilters. As we know GN desilters are assembled with 4 inch cyclones, they can separate the solids larger than 25 microns. While some other customers have higher demands on the slurry particles, GN Solids Control recommends using decanter centrifuge with flocculent system.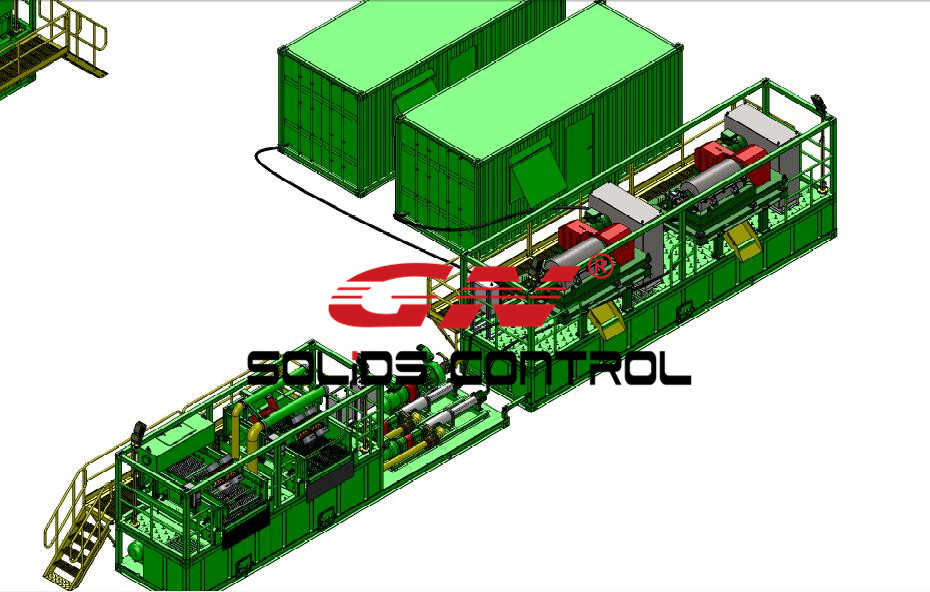 Generally speaking, typical dredging slurry includes 5~20% solids, 0~70% coarse debris (usually larger then 6mm),10~100% sands (diameter is around 0.07~6mm) and finer particles like clays or silts or organics 0~100% (diameter is less than 0.07mm). In order to separate out those finer solids, GN centrifuge is a necessary choice.
Let's take one GN 350GPM treating system as an example:
1. Double deck shaker
GN double deck shaker is using opening mesh screen on the top deck to separate the large materials out, while the bottom deck shaker is using common composite API shaker screens.
2. Desander
One GN 10 inch desander cyclone is used after the double deck shaker. Desander cyclone to separate the solids larger than 55 microns. One centrifugal pump is also fixed on the tank to feed the cyclone.
3. Flocculent System
GN flocculent system has a compact structure, all the devices are put in one 20ft standard container. Flocculent will be mixed thoroughly with the slurry separated from desander, those slurry is feed into the GN centrifuge by GN screw pump.
4. Decanter Centrifuge
Two sets GN decanter centrifuge GNLW453 are used for treating finer solids. As the flocculent system helps to collect all those finer solids and get larger, they will be easily separated out by GN centrifuge. Due to the increasing of the gravity, the solids percentage is getting bigger, so centrifuge actual working capacity is around 350GPM.