There is certain information that you may require so you could make a wise decision and before you sign the check on buying a host of item.
Factors
Screen: Generally, the more screen surface area you apply means more volume of drilling fluids you can clean.GN provides two panels, three panels and four panels for processing different volume of drilling fluids. In addition to the surface area, the API standard of screens is measured by the amount of holes per square inch on the panel screen. Different API number of shaker screen controls the size of cuttings that you remove. Sizes will change replying on the size of the cuttings and the type of formations you are removing
Shakers: There are three kinds of shakers in the market including orbital, elliptical and linear motion. GN provides the most reliable linear motion shale shaker. Technically, linear vibration is generated by a pair of eccentric motor turning in opposite directions. The design is able to allow for the development of straight line or linear motion that can also be produced in a positive incline. Therefore, linear shaker is capable of processing heavy clays, debris, small particles and ultra-fines.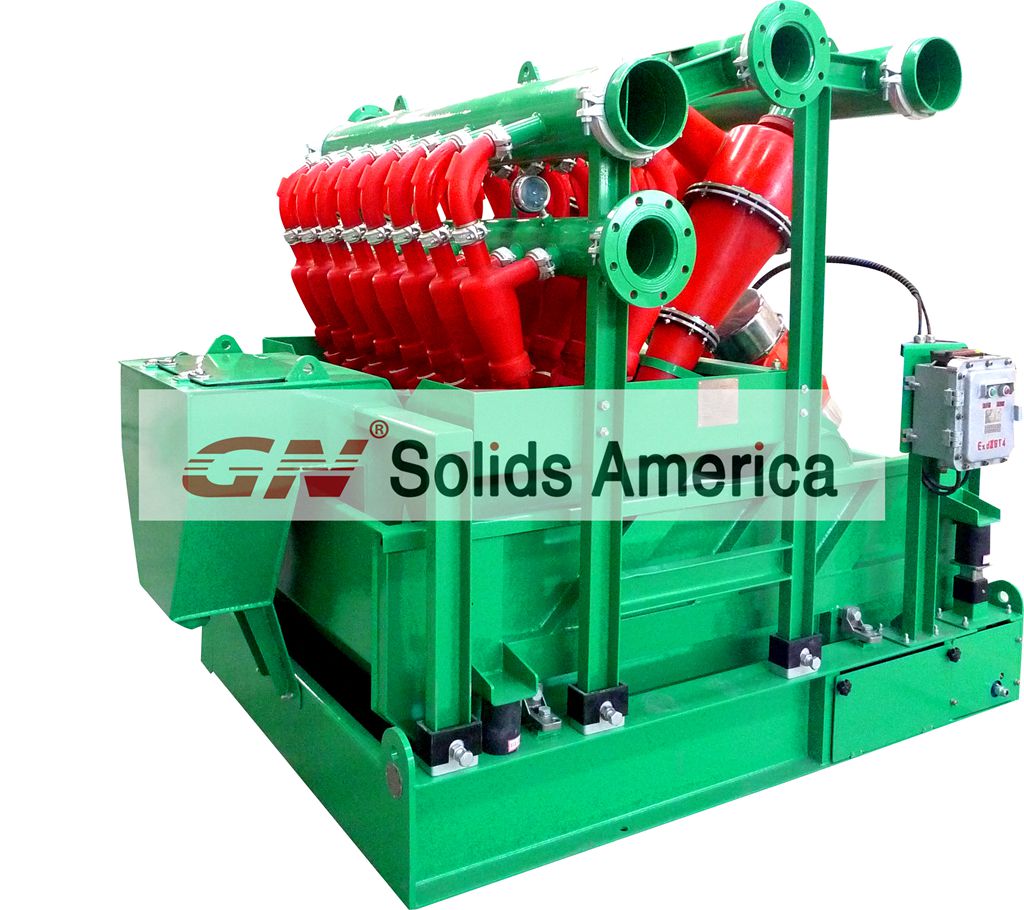 Hydrocyclones: In order to further effectively remove ultra-fine solids the hydrocyclone size may either be 4, 5, 10 or 12 in. The smaller cone you have the ultra-fine solids you will clean. Each size cone has the corresponding micron cut point. GN 4 inch cones have a micron cut of 20 microns and the 10 in. have a 40 micron cut. Each 4 inch Hydrocyclone cones process the drilling fluids at a rate of 50 gallon/minute. Each 10 inch Hydrocyclone cones process the drilling fluids at a rate of 500 gallon/minute.
Please feel free to contact with the local GN distributer or Sale representative for more information. GN is dedicated to provide the best solution for your project.