GN Solids Control Co., Ltd is a world leading manufacturer on solids control and drill cuttings management. GN products including shaker, decanter centrifuge, cuttings dryer, solidification unit, TDU and some auxiliary equipments such as screw conveyors, positive displacement pumps, shear pumps and centrifugal pumps etc.
GN just delivered one sets of mini shaker GNZS752E-DM for one client in Canada. GNZS752E-DM is especially used for mining area. It has a pretty compact structure; treating capacity is 200GPM (45 cubic meters per hour). As the weight of this shaker is only 893kg, it can be transported by helicopter to most of the remote regions without good traffic condition.
The weight of this shaker can also be modified based on customers' demands. GN engineers can disassemble the shaker bottom frame or redesign the feeding box to eliminate the total weight.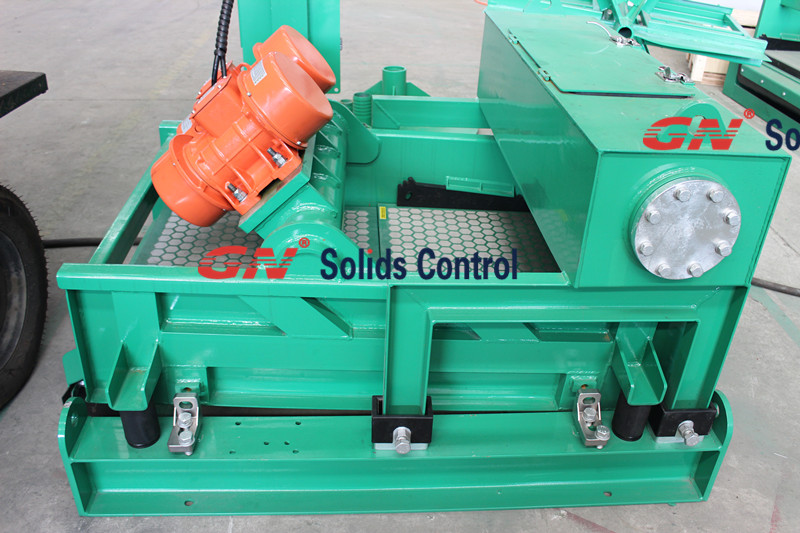 GN Solids Control has also provided many sets of mini decanter centrifuges for work wide clients. Until now, there are more than 20 sets mini decanter centrifuges GNLW223 working in North America for mining and no dig drilling.
This shaker GNZS752E-DM will also be used in the area of mining, and will be used with GN centrifuge together. It will be located on the tank bottom with bolts.
GN Solids Control also provides shaker screens for this shaker. The size of the shaker is 750mm by 900mm. Shaker screens can be divided by two types: one is composite materials and the other is steel frame. GN solids control manufactures over 5000 pieces shaker screens every month. With the use of No.2 factory, GN Solids Control will manufacture more shaker screens.
In order to keep the shaker in a good working condition, GN Solids Control can send out professional engineers for after sales service and trouble shooting. Generally speaking, GN engineers help clients set up those equipments and train the operators, and they will make sure everything is going well before they leave.
Some spare or wearable parts for GN shakers or decanter centrifuges are also recommended in case they are broken. Now GN Solids America LLC also has one large warehouse in Houston, TX. Many spare parts are storaged here for quick response. And GN engineers in Houston can also be sent out to customer' work site from Houston directly.