GN Solids Control has manufactured hundreds of mud tanks based on customers' particular demands. GN Solids Control is especially good at providing turn-key solutions for customers. Although one hundred customers may have one hundred mud plants they want, today we would like to give you a rough idea on how the mud plants are composed.
So here are some main factors you should know, the first important thing you need to know is the total volume of the mud plant. This depends on the mud weights you will need to store for your customer(s) and storage for mud that is returned, base oil tank and pneumatic barite tanks.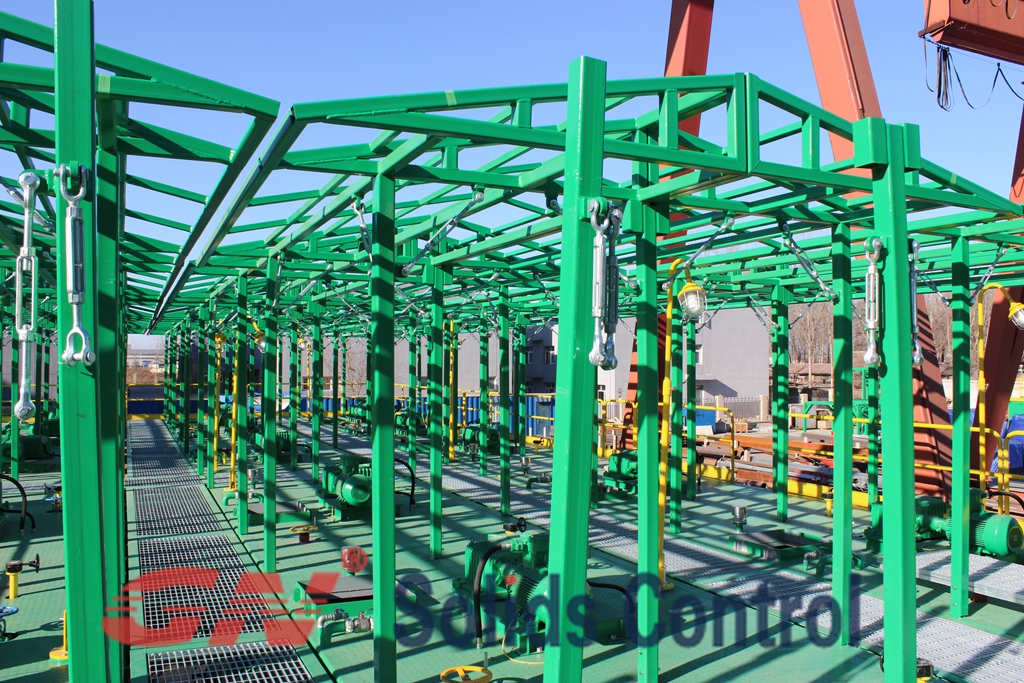 Also, the type of mud/fluids that we will be handling. There be completion fluids, water base mud, diesel based oil mud and synthetic oil base mud?….As you know, deep water drilling operations need enormous mud volume…..from technical, economic & environmental considerations….can we, in the business presentation, look at the following : total vol 50,000 bbl ; 70,000 bbl & 90,000 bbl Or scale-able ( in each case there are also 10,000 bbl base oil tank , 200 mt for Bentonite silos & 1000 mt P-Tank with a scale for barite). Open to advice on all of these.
Often, premix is made in the Liquid Mud Plant, and is then weighted up on the rig. Rig returns are often stripped of solids at the Liquid Mud Plant using shaker/ desilter / High Speed Centrifuge system….please see item 4 below. Clear Completion Fluids – 3 stock tanks (1000 BBL each), 1 – 500 BBL Mix Tank + 1-500 BBL Blending Tank (side by side with two power packs / 6" X 8" CENTRIFUGAL PUMP WITH DIESEL POWER 671 / Mix Tank Feature: 4" Hopper, Grated Top with Safety Rails, 6" Fill Line 4" & 6" Suction Lines, 2 Adjustable Gun Lines – Blend Tank – Grated Top with Safety Rails, 6" Fill Line 4" & 6" Suction Lines, 2 Adjustable Gun Lines.