There is not doubt that shale shakers/scalping are the first phase for separating solids in the mud recycle system. Today, GN shale shakers are not only used in the oil & gas drilling project but also largely applied for the HDD (Horizontal Directional Drilling), water well drilling and dredge slurry system etc.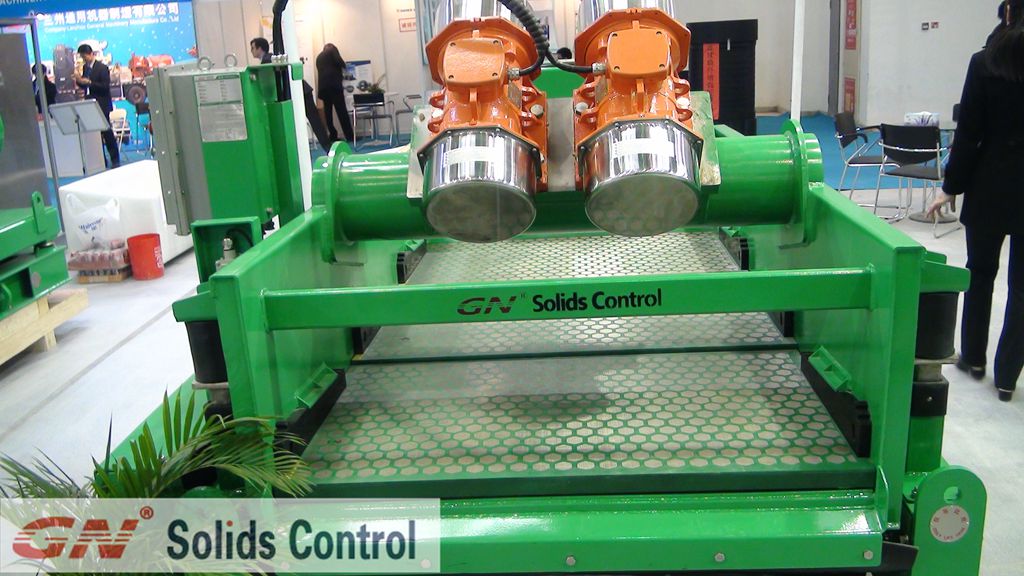 GN a variety model of shale shaker applied for different purpose of drilling project.
1. Normally, GN double deck shale shaker or two-panel shale shaker are mainly used for the HDD, water well drilling and TBM drilling. First of all, dual shaker and two-panel shaker have the compact design and small footprint matching with small treating capacity and dual function requirement.
2. GN 3-panel and 4-panel shale shakers are largely used for the oil & gas drilling and dredge slurry application. Large treating capacity and fast replacement shaker screens are main advantages.
GN 3- panel shale shaker VS Derrick FLC503 model shale shaker.
The main difference between GN shale shaker and derrick shale shaker is the shaker screen. GN uses pretensioned shaker screen as the similar as MI-Swaco shaker screen. Derrick choose their own patent pyramid shaker screen or the new hyperpool shaker screen
For the rest of technical configuration, GN shale shaker is really similar to derrick shale shaker such as
1. Both G force of shale shaker is under 7.5G.
2. GN 703E-HB weir feeder is 895mm and derrick is with 650mm
3. GN shale shaker 703 treating capacity is 530 GPM under API 40 shaker screen, Derrick flc503 shale shaker is 560 GPM of a 17.8 PPG fluid
4. GN Screen area is 2. 63㎡ and Derrick screen area is 24.9 square foot (2.3㎡)
In Summary, there is not much difference between GN Shale shaker and Derrick shale shaker. GN Solids America also supplies desander, desilter, mud cleaner, decanter centrifuge, vertical cutting dryer and centrifugal pump etc.