GN unique the auger V shape tank is for collecting a huge amount of drilling cutting and quickly delivery the cutting to the both cutting drying machine and other application.GN V-shape tank eliminates the risk of an environmental spill on a working site. V-tank auger stable convey all the solids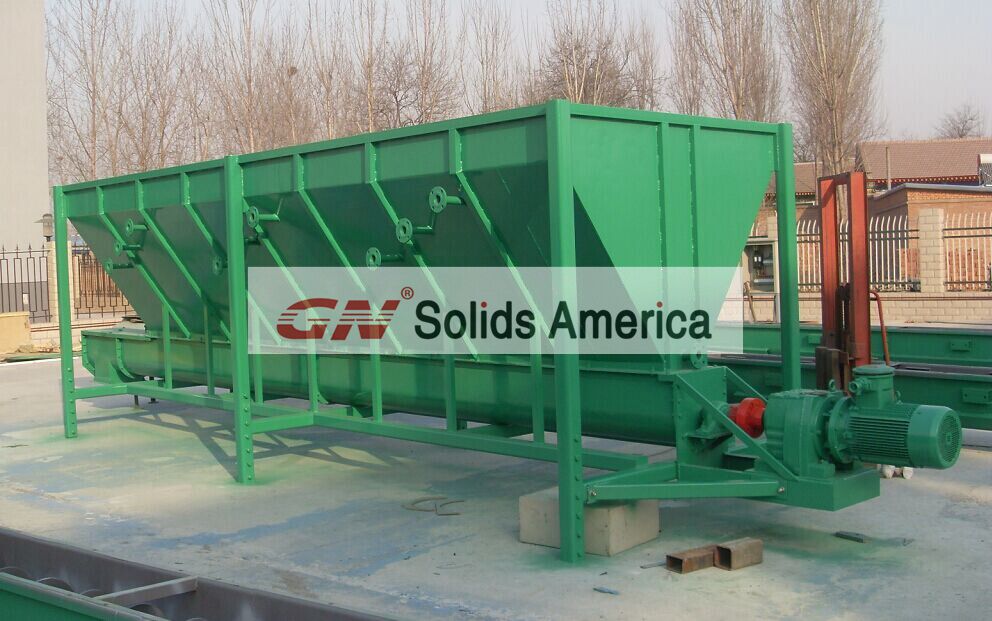 Features & benefits
1. Process rate is 20~60 tons per hour(Ton/Hour) with explosion standard motor
2. Decrease the equipment footprint and customized is available
3. Auger is applied with abrasive material for longer operation and lower maintenance
4. Save the cost as reduce the track hoe and back hoe usage. Maximum reduce the project cost
5. Buffer bar is mounted between tank and auger. It effectively reduces the damage of gravity of solids for the screw conveyor. It also assure the auger properly working condition
6. The V tank is just like standard frac tank, reducing the rig-up time and easy operation.
GN vertical cutting dryer plays an important in recovery of drilling cuttings, GN V-shape tank is capable of collecting drying cutting from shale shaker and subsequently transfer cutting to vertical cutting dryer for further process. Capacity of GN vertical cutting dryer is 30~50 Ton per hour. V tank auger will fit the demand.
What is Vertical Cutting Dryer?
GN vertical cutting dryer is used for drying oil base mud, water based mud and synthetic based mud. Using the centrifugal force and stainless steel screen maximum separate the solids and recovery the drilling fluids. There are three kinds of screen to separate different solids including 0.25,0.35 and 0.5mm opening size.
 GN is working on the solids control and waste management industry for many years. We are dedicated to provide the Zero discharge solution, small footprint and economic design for your project. Contact with GN representative either recovery of drilling cutting problems or drilling cutting delivery issues