The Offshore Technology Conference (OTC) is one of the world's largest oil and gas events, bringing together industry professionals, experts, and exhibitors from around the globe. This year, OTC is back with a bang on May 1st, and GN Solids America is excited to welcome attendees to our booth to showcase our latest equipment.
At GN Solids America's booth, #4047, we will be featuring our high-quality equipment, including our Decanter Centrifuge, Shale Shaker, and Shaker Screen. Our Decanter Centrifuge is an essential piece of equipment for any oil and gas operation, providing efficient separation of solids and liquids. The GN Decanter Centrifuge is designed to be reliable, easy to maintain, and safe to operate, making it a popular choice for drilling and waste management applications.
Our Shale Shaker is another key piece of equipment, designed to separate solids from drilling fluids before the fluids are recycled. The GN Shale Shaker features advanced vibration technology and a robust design that ensures it can withstand the harsh conditions of oil and gas drilling operations. Our Shaker Screen is designed to work seamlessly with the GN Shale Shaker, providing efficient and effective solids separation.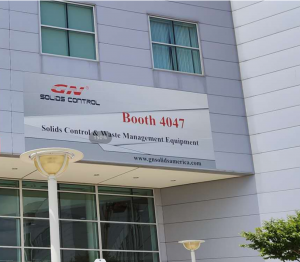 At our booth, visitors will have the opportunity to see our equipment in action and learn about its features and benefits. Our team of experts will be on hand to answer any questions, provide demonstrations, and share their knowledge of the latest trends and technologies in the industry.
GN Solids America is committed to providing the highest quality equipment to our customers, and we are proud to showcase our products at OTC 2023. We invite all attendees to visit us at booth #4047 to learn more about our equipment and how it can improve the efficiency and safety of oil and gas operations.
In conclusion, OTC 2023 promises to be an exciting event for the oil and gas industry, and GN Solids America is excited to be part of it. Our Decanter Centrifuge, Shale Shaker, and Shaker Screen are just a few examples of the high-quality equipment we offer, and we look forward to sharing our expertise and knowledge with attendees at the event. Visit us at booth #4047 and see our equipment in action!