When drill some shallow well, such as water well,foundation well, which seems do not need drilling fluid. But in petroleum well drilling, the well depth may reach 7000 meters, this geology is more complex, how to guarantee the property of drilling fluid is the most important work for drilling, And drilling cutting is the main reason to influence fluid.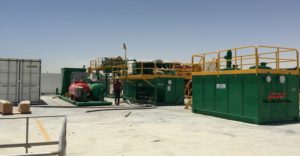 Therefore, the economic impact of drilling cuttings on drilling a well is very subtle. The increase of drilling cuttings content will not immediately lead to drilling disaster. When the bit stops drilling and the torque increases, the drilling staff immediately know it's time to pull out; The negative impact of the increase in the amount of rock cuttings will not be shown immediately, so reducing the solid content is similar to buying an insurance policy to prevent accidents. It is difficult to ensure that some accidents (such as sticking) will not happen. No drilling engineering advocates sticking or fishing operations. However, even if special drilling rigs are used in a drilling area, sticking and fishing accidents often occur. The negative effect of rock cuttings is real. Understanding this fact and reasonably treating drilling cuttings on the ground will help to reduce drilling costs and raise the drilling efficiency.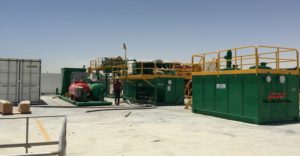 Drilling cutting also destroy the pressure balance between outside and inside of the well, because drilling cutting will influence the fluid density, and reduce the fluidity of fluid. We can know that drilling cutting may destroy. Select the suitable solids control equipment is very important to make sure the drilling success. As usually, shale shaker is the first level separation ,desander is second ,desilter is third level. Sometimes we also will add degasser into the system. and also Decanter centrifuge as the last step. However ,Decanter centrifuge for some project is not necessary.
GN Solids control has been in this industry for more than 15 years, if you have these need, we can provide technical support and equipment for your project.