GN Solids Control just finished the manufacturing of some shale shakers several weeks before. With more and more customers give high remarks on GN Solids Control, GN Solids Control are selling more solids control equipment than before even the oil price is not higher than before.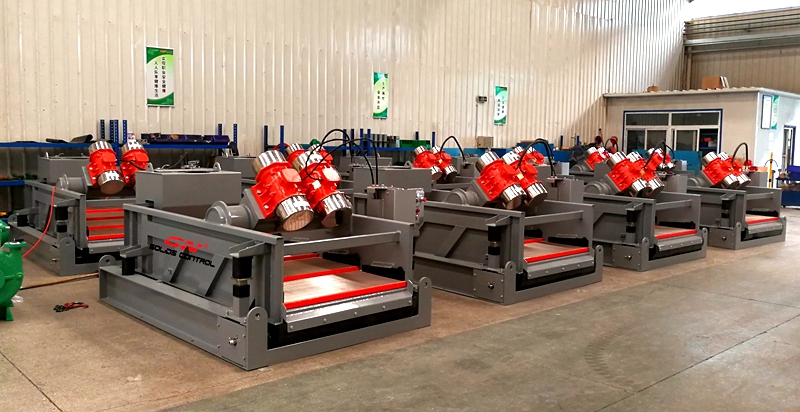 As one key market of GN Solids Control, the Europe market has been using GN equipment for a long period. Those shakers were purchased by one old customer of GN who have used much GN equipment and always get excellent feedback.
There are many types of GN shale shakers, which are either assembled with USA Martin or Italy OLI brands vibration motors. GN Solids Control only targets to provide the most cost-effective solids control and waste management equipment to high end market.
As a leading solids control and waste management systems manufacturer, GN Solids Control has kept upgrading their products in order to meet the changing demands of GN customers. Many changes are made based on thousands of valuable feedbacks collected from different work sites.
For these shakers that purchased by our European customer, they will be used in several different large oil and gas drilling rig site. This customer also purchases some GN shaker screens. Actually, from the long run GN customers save a lot on the shaker screens investment. When GN engineers do the compare test in the rig site, they found that GN made shaker screens have almost the same separating performance and quality.