In the vibrant atmosphere of the 9th Guangzhou Aggregates Technology & Equipment Expo, GN Separation stood out with its innovative solutions tailored for the sand and mining industries. Among the remarkable equipment showcased at the event were the following:
Large Banana Screen GNBS2461: This eye-catching screening solution garnered significant attention. The GNBS2461 is designed to handle high-capacity screening applications with precision. Its unique design, resembling a banana, allows for efficient material handling and screening, ensuring optimal throughput and separation efficiency.
Medium Linear Motion Screen GNLMZ1836: Another star of the show was the GNLMZ1836 medium-sized linear motion screen. Engineered with advanced technology, this screen offers reliable performance in separating materials. Its linear motion provides superior screening efficiency while minimizing energy consumption, making it a cost-effective solution for various material separation needs.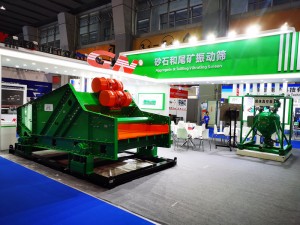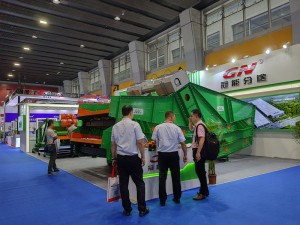 Solid Vacuum Pump GNSP40B: The GNSP40B solid vacuum pump displayed its prowess at the expo. With its robust construction and powerful suction capabilities, this pump is tailored for demanding environments where effective solids conveyance is essential. It is a critical component in ensuring smooth material transfer during industrial processes.
These equipment offerings showcased by GN Separation cater specifically to material screening requirements within the sand and mining sectors. However, GN's commitment to delivering comprehensive separation solutions doesn't stop here. The company offers a diverse range of equipment models to address varying separation objectives. Regardless of the specific needs of the industry, GN excels in providing complete screening solutions that enhance operational efficiency.
Incorporating cutting-edge technology and industry insights, GN Separation has earned a reputation for its ability to customize solutions based on client needs. Beyond providing standalone equipment, GN specializes in offering complete screening solutions that encompass the entire process. From initial material handling to final product classification, GN's expertise ensures seamless and effective separation.
As the curtains draw on the 9th Guangzhou Aggregates Technology & Equipment Expo, GN Separation's impressive display leaves a lasting impression. With their innovative equipment, the company continues to drive advancements in material separation, benefiting industries worldwide.