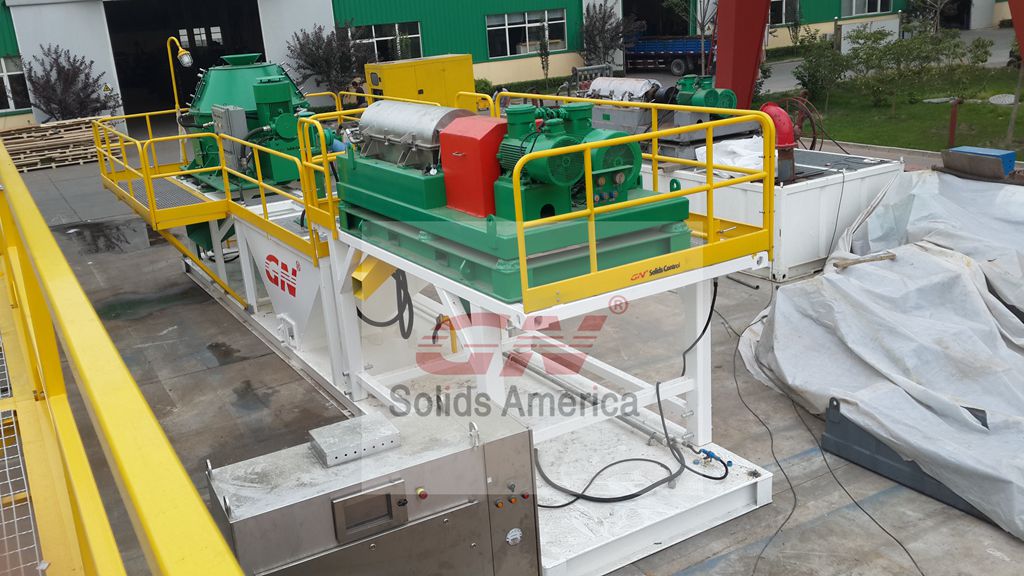 GN Solids Control is the first solids control company who start to produce drilling mud system. After we have some jobsite experience, we will do some improvement based on the first generation equipment.
We have clients who use our drilling cuttings unit and reply as below:
A Fixation Unit is a good unit when running but, the one that is at Rabi is a bit limited , there is no control of the operational equipment exept stop and start, also there is no batching instrumentation so as to regulate volumes of cuttings to additive and the operators have to guess at what is being added .
Also the chemical tanks are too small and the guys get caught out frequently when they run out of cement.
Cleaning is another issue, as the unit seems to be very difficult to clean out, myself and Murdo cleaned it out for the guys one night to see what was involved, and managed to clean it so as to have clean clear water running out the end.
It may just be the type of solids that we are processing are not suitable for the process in their current form and as discussed previously needs to be blended with sand or some other medium to bind them together first.
If the unit was only processing cuttings then I think it would cope with no problems.
After we know more information, we reply as below:
Our engineer Mr. Wang also gave us some feedback for improvement after he came back from jobsite. It is VFD control for the auger system in our design. But as some internal communication mistake, we wrongly make it as fixed speed. We are now making the new VFD control panels, and will send to you soon.
Regarding the chemical tank, we also decide to improve. Could you pls check with the jobsite and let us know what volume tank you need? And what capacity you need for the augers? Then we can consider in our design.
Our engineers are working to improve the cleaning of the system. We will send you the upgraded design for check once we finish it.
We definitely will improve the drilling cuttings unit much better and give more reliable service to the clients.