GN Solids Control Co. is a top manufacturer on drill cuttings management systems and waste management systems. GN equipments have been effectively used in over 60 countries.
As the famous company in China, GN Solids Control drilling waste management systems are quite popular due to the satisfying work performance and long time lifespan. From the beginning of this year, GN Solids Control has provided over 30 sets drill cuttings management systems in China. And GN has provided more drilling waste management systems in abroad.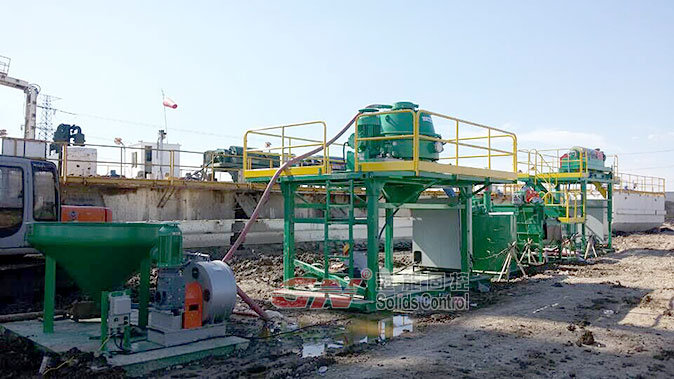 The reason why GN Solids Control Co., Ltd has won so many systems among hundreds of competitors:
1. Successful projects
GN Solids Control has manufactured over hundreds of solids control equipments and drilling waste management systems in the past years. Many large clients are using GN cuttings dryers and decanter centrifuges for OBM, WBM, SBM treating. GN Solids Control has also provided many successful equipments to world famous clients such as Shell, Baker Hughes etc. Those convincing projects are the best evidences for the good quality and excellent performance of GN.
Although there are many other suppliers offered much lower price than GN equipments, the clients prefer to choose GN equipments for their work site. GN Solids Control has devoted to provide the best quality products from the establishment of the company. The main market for GN is the high end market.
2. Cutting-edge machines
GN Solids Control has many advanced CNC machines in the plant, which guarantee the manufacturing quality. Large CNC machines purchased from abroad help to manufacture the different parts in high precise.
GN Solids Control also has many experienced engineers who have been working on oil and gas areas for many years. Many large solids control systems and drill cuttings management systems can be customized to satisfy customers' demands.
GN Solids America LLC is a also one famous company established in Houston, TX. Now many shakers, centrifuges, cuttings dryers and some other equipments are available in Houston, welcome to visit our Houston warehouse.