Drilling cuttings are a potential hazard to the sensitive environment as a contaminated particle. Field contractor need properly process drilling cutting and subsequently discharged to the environment. We will introduce what drilling cutting is and GN system for drilling cuttings recovery.
Drilling Cutting
Drilling cuttings typically are produced as solids are broken by the drilling bit advancing through the soil or rock: Drilling cuttings are normally delivered to the surface by drilling fluid. Drill cuttings firstly can be separated from drilling fluid by shale shakers. After shale shaker process, the cuttings are still contaminated, wet and not able to be discharged to the environment directly. Therefore, filed contractor need GN drilling cutting management system to make a further process.
GN Cutting Recycle System
GN Cutting recycle system combines the vertical cutting dryer and decanter centrifuge.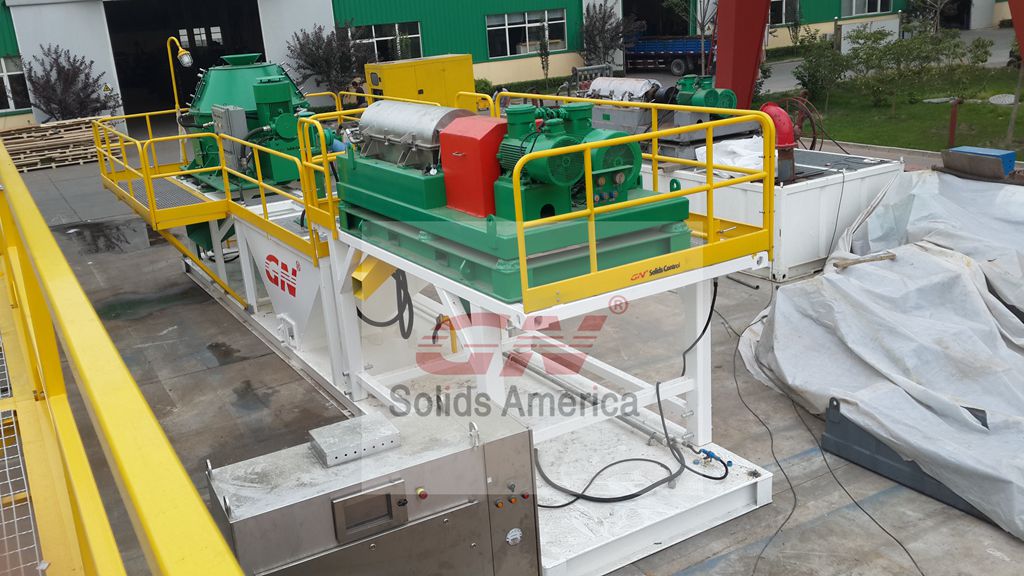 GN vertical cutting dryer is capable of separating oil based mud and water based mud.Cutting dryer is also referred as vertical centrifuge and utilized the centrifugal force to dry the drilling cuttings. We will briefly introduce GN vertical cutting dryer.
1. GN cutting dryer offers a variety of screen opening size from 0.25mm to 0.5mm to suit for different project.
2. GN cutting dryer installs the air cleaning system that effectively avoids solids clogged on the screens and ensure the cutting dryer long time service.
3. Proper rotating speed and the robust material of flights also guarantee the cutting dryer to quality.
GNLW363 decanter centrifuge also plays an important role in the recycle system.
After GN vertical cutting dryer process, GN decanter centrifuge continue to treat the drilling fluid which separate from drilling cuttings. GN Ruggedly built and unique design centrifuge can provide solids and liquid separation for the fluids application. GN decanter centrifuge is effective for removing the fine solids in the whole waste management system. There is no doubt that GN centrifuge significantly reduce the field mud cost and minimize waste disposal volumes.
For your drilling waste management system, you could rely on the GN system.